Mehrotra Receives HMS Excellence in Mentoring Award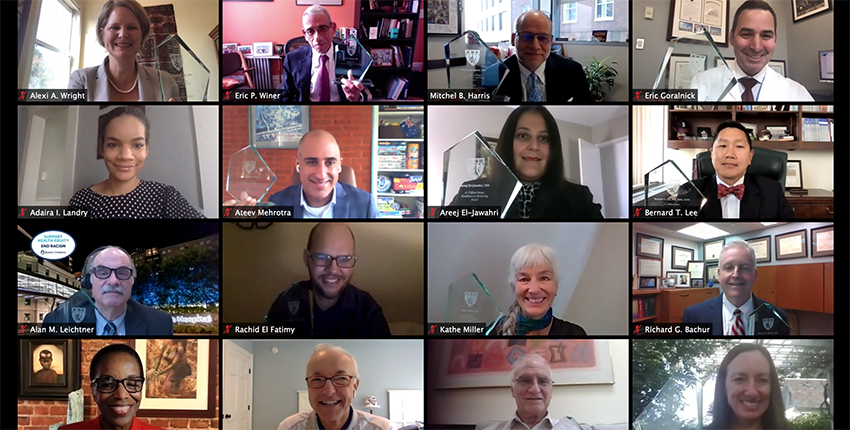 Associate professor of health care policy Ateev Mehrotra, MD, MPH, has been awarded a 2020 A. Clifford Barger Excellence in Mentoring Award by Harvard Medical School.
In a virtual event held on September 14, Dean George Q. Daley, MD, PhD, recognized twenty-two Harvard Medical School employees for their commitment to nurturing quality mentoring relationships and for their impact on professional development and career advancement in basic and clinical medicine, research, teaching and administration.
"The best accolade a mentor can receive is the recognition of the role he or she has played in the academic and career development of their trainees," Daley said during the event. "Mentoring benefits not only the mentee, but the mentor and the institution as a whole by developing individuals who will be better prepared to assume a greater responsibility at Harvard Medical School and in the greater community."
Mehrotra joins HCP colleagues professor of health care policy Nancy L. Keating, MD, MPH, and Daniel C. Tosteson Professor of Health Care Policy (Statistics) Alan M. Zaslavsky, PhD, as a recipient of this award.