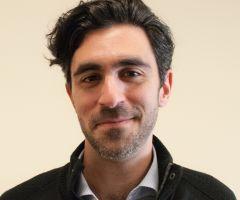 Ziad Obermeyer, M.D., M.Phil.
Assistant Professor of Emergency Medicine, Brigham & Women's Hospital; Assistant Professor of Health Care Policy, Department of Health Care Policy, Harvard Medical School
Department of Emergency MedicineBrigham & Women's HospitalNeville House75 Francis StreetBoston, MA 02115
Ziad Obermeyer is an assistant professor of emergency medicine at Brigham & Women's Hospital and assistant professor of health care policy at Harvard Medical School. He is a faculty affiliate of the Harvard Institute for Quantitative Social Science and Ariadne Labs at the Harvard School of Public Health. 
His research combines insights from clinical medicine with methods from biostatistics, computer science, and econometrics, to translate large observational datasets into meaningful inferences at the patient and provider levels. His major areas of work are:
- Unexpected death after medical encounters: measuring the quality of emergency care, and identifying the weak points in clinical diagnostics and health systems that make adverse events more likely.
- Expected deaths and end of life care: understanding how palliative and hospice care affect health care utilization and costs, and what drives choice of end of life care at the individual doctor and patient level. 
- Predictive analytics: applying machine learning to make predictions on health outcomes using large observational datasets, with the goal of improving clinical decision making and population health management. 
- Emergency care in low- and middle-income countries: collecting and improving data collection on the delivery of emergency care, in the countries where it is most needed. 
He holds a BA (magna cum laude) from Harvard and an MPhil from Cambridge, where he was a Frank Knox fellow in the history and philosophy of science. He worked as a consultant to pharmaceutical and global health clients at McKinsey & Co. in New Jersey, Geneva, and Tokyo before returning to Harvard for his MD (magna cum laude). While a medical student, he worked as a full-time research scientist at the Institute for Health Metrics and Evaluation at the University of Washington, supported by the Bill & Melinda Gates Foundation. He completed his clinical residency in emergency medicine at the Brigham & Women's, Massachusetts General, and Boston Children's Hospitals. He is the recipient of a 2012 Early Independence Award from the High Risk–High Reward Portfolio of the Office of the Director of the National Institutes of Health and the Young Investigator Award for the Society for Academic Emergency Medicine. Currently, he has received grant support from Robert Wood Johnson, the World Bank Group, and the Laura and John Arnold Foundation.