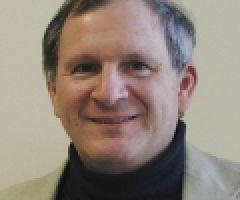 Stan Finkelstein, MD
Member of the Affiliated Faculty of the Harvard MIT Division of Health Sciences and Technology
Harvard Medical SchoolDepartment of Health Care Policy180 Longwood AvenueBoston, MA 02115-5899
Stan N. Finkelstein, MD, is a senior lecturer in the Department of Health Care Policy. He is the founding director of the MD/MBA joint degree program with Harvard Business School and continues to serve as its director from Harvard Medical School.
Dr. Finkelstein co-directs academic courses in health care management at HMS, including core requirements of the MD/MBA program and other courses available as electives to other medical students. He serves as an advisor to students who seek to pursue careers at the interface of medicine and management.
A specialist in the evaluation of medical practice and technology, Dr. Finkelstein has worked actively at the business-government interface for medical technology, including clinical research and cost-effectiveness study design and third-party reimbursement. Recent research interests have included analyses related to the economics of illness and pharmaceutical treatment. He is the author of numerous articles that address links among illness and treatment outcomes, and the role of advancing science and technology in changing patterns of medical care.
Dr. Finkelstein also holds appointments as associate professor of medicine at HMS and BIDMC and senior research scientist in the MIT Institute for Data, Systems and Society. He received his BS and MS degrees from MIT and his MD from Harvard Medical School.