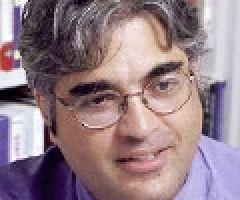 Edward Guadagnoli, PhD
Professor of Health Care Policy, Emeritus, Department of Health Care Policy, Harvard Medical School
Edward Guadagnoli, PhD, was a professor of health care policy in the Department of Health Care Policy at Harvard Medical School. He was also an assistant epidemiologist in the Department of Medicine at Brigham and Women's Hospital.
Dr. Guadagnoli's research focused on evaluating the quality and outcomes of health care, examining access to health care, and evaluating health care interventions. His work in the area of cancer care touched on all of these topics. He studied the quality of and access to cancer care in various regions of the United States, and led an evaluation of an intervention to improve discussion of treatment options between patients and their surgeons. He led a study to examine how well publicly available data, such as Medicare billing data and hospital discharge data, can characterize the quality of care provided to women with breast cancer. As part of another project, he studied the factors associated with prescription of and compliance with tamoxifen therapy in patients diagnosed with early-stage breast cancer. He was also a member of the Cancer Care Outcomes Research and Surveillance (CanCORS) Consortium, which studies the quality of care provided to patients with lung or colorectal cancer treated across the United States.
At Harvard, Dr. Guadagnoli was involved in several large-scale projects that studied the quality of care for patients with cardiovascular disease. His work in this area focused on understanding the factors related to variation in practice across geographic areas and on determining how variation in practice is associated with the quality of care provided to patients. He completed an evaluation of the quality of cardiac care services provided by the Veterans Health Administration. He was also involved in a project to develop quality indicators for the care of patients with acute myocardial infarction, congestive heart failure, or hypertension.
As part of his work in the areas of quality of care assessment and evaluation of health care interventions, Dr. Guadagnoli led an evaluation of the Health Disparities Collaboratives program, an effort of the Bureau of Primary Health Care to improve the quality of care in the nation's community health centers and to reduce health disparities. This evaluation involved 60 community health centers from throughout the country and nearly 10,000 patients with diabetes, asthma, or hypertension. Another interest involved evaluating the effect of managed care on the quality of health care. Dr. Guadagnoli reported that the delivery of appropriate care for acute myocardial infarction, as defined by established standards, varies for those Medicare beneficiaries enrolled in managed care versus those who receive care in the traditional fee-for-service setting. He led a study to determine which features of managed care are associated with the quality of care provided to patients with diabetes and hypertension, and he led several studies that will examine the association between the level of managed care in a market and the quality of care for patients with acute myocardial infarction or cancer.
Dr. Guadagnoli was also interested in understanding how to improve the rate of organ donation in the United States. This work focused on assessing the process of making a donation request in the hospital, but he also studied the public and providers' attitudes and beliefs about donation. He completed a study that estimated the organ donor potential in the United States and evaluated the performance of the nation's organ procurement organizations.
Dr. Guadagnoli served on review panels for the National Institutes of Health and the Agency for Healthcare Research and Quality (AHRQ). He was a member of AHRQ's Health Services Research Dissemination and Implementation Review Committee and a member of the National Cancer Institute's Expert Liaison Group of the Breast Cancer Surveillance Consortium. From 1994 to 1996, he was a Picker/Commonwealth Scholar studying various aspects of patient participation in decision making about medical treatment. Dr. Guadagnoli received his BA from Providence College and MA and PhD in experimental psychology from the University of Rhode Island.