Katz Speaks at 20th Seidman Lecture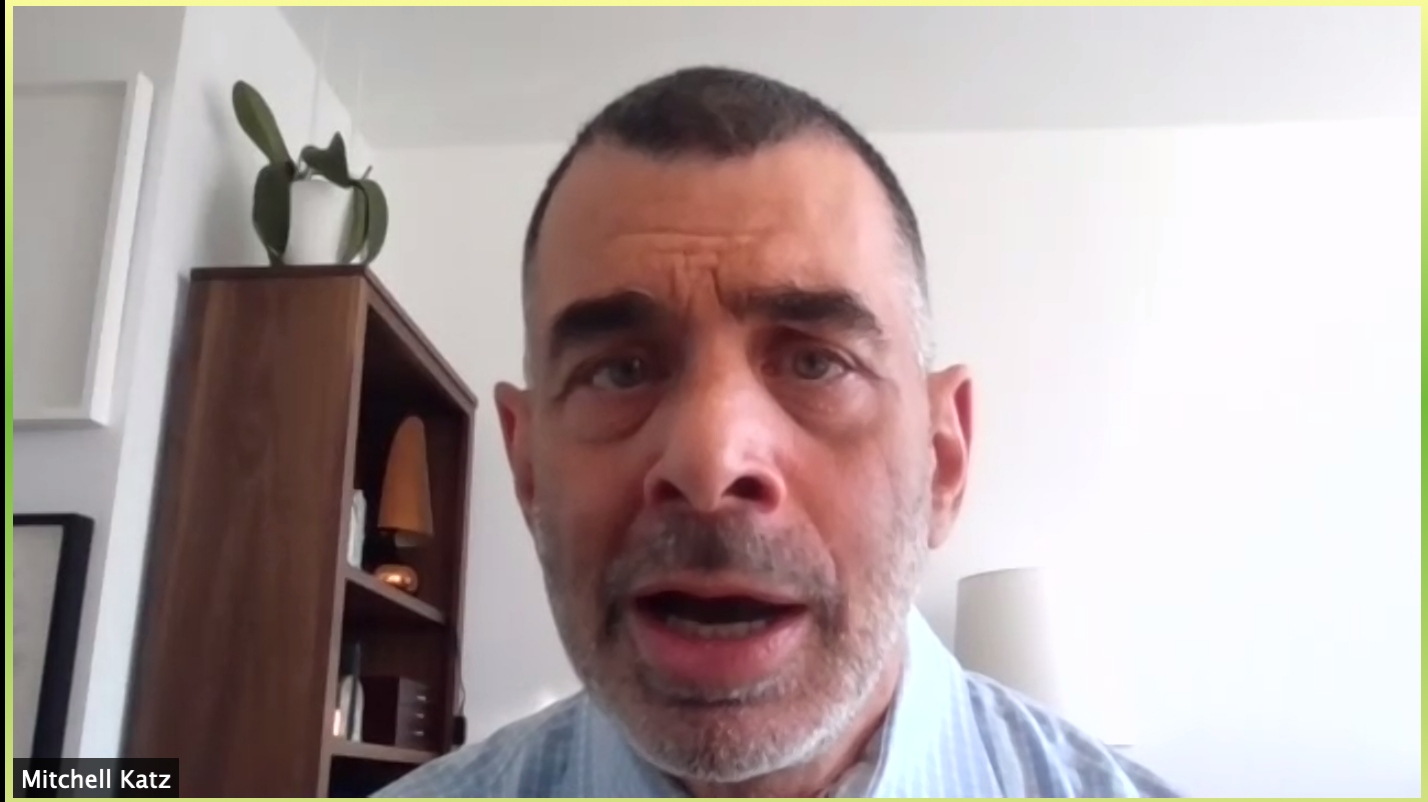 On October 5, 2020 the department of health care policy hosted the 20th Annual Marshall J. Seidman Lecture Series featuring Mitchell Katz, MD.
In a talk titled "Public Hospitals in the United States Origins and Challenges in the Age of COVID," Katz discussed how public hospitals in major American cities have responded during the COVID-19 pandemic and how the health care system can better prepare for future public health emergencies.
Over the course of his career, Katz has served in public health positions in San Francisco, Los Angeles, and New York City. He currently serves as President and CEO of NYC Health + Hospitals, the largest municipal health care system in the United States that provides inpatient, outpatient, and home-based health services to over 1 million New Yorkers. Katz has transformed New York City's public health care system through initiatives focused on expanding access to primary care, reducing administrative costs, investing in front-line clinical staff, and building financial stability.
During his talk, Katz gave a brief overview of public hospitals, highlighting the value of the care that they provide to many of the 27 million uninsured people in the United States and the hospitals' cultural competencies including translation services, legal help, disability advocacy, and mental health and substance abuse services.
"Nobody worries that in coming to a public hospital they are going to be embarrassed about being homeless," Katz said, "They recognize that our tradition is to take care of everyone."
Public hospitals across the country struggled to adapt to the abrupt changes that COVID-19 brought to the health care system. On March 1, 2020, the NYC public hospital system had zero COVID patients. By April 13, 4,000 COVID patients were being treated through the system, 960 of which were on ventilators. Katz pointed out that preparing for such a substantial increase would usually take around 18 months- instead, they were forced to adapt in less than six weeks.
The NYC Health + Hospitals system, which includes eleven hospitals with five trauma centers, five skilled nursing facilities, and 70 outpatient care sites with a total of 35,000 employees, had to transfer 900 patients across their system to equalize the patient load at each facility. The system also accepted patients from independent hospitals that became overwhelmed with COVID patients. Some hospital facilities are outdated and found themselves struggling to provide proficient oxygen supply to rooms housing COVID patients.
How can hospitals be prepared for a pandemic that they don't know is coming? Katz suggests that hospitals be supplied with the resources that can allow them to be prepared for all types of emergencies. "We need ways of building reserve into hospital systems without creating duplication and excessive costs," he said.
Cameras and microphones in each hospital room would allow nurses and doctors to communicate with patients without entering the room and to be able to see what is going on in the room without opening the door. Greater flexibility with rooms could allow for easier transition between single and double occupancy, and adequate oxygen and electricity outlets, as well as the ability for IV poles to be placed outside of rooms, can ensure that patients are able to receive the care they require.
Katz applauded the use of telehealth during the pandemic and urged hospitals and physician practices not to encourage their patients to return to in-person appointments solely for the sake of income. He suggested the creation of nationwide teleICU resources, simpler patient transfer protocols, fast clinician credentialing, and just-in-time training available for all health care professionals.
Katz emphasized that the COVID pandemic has created opportunities to seize broader challenges in the health care system. He called for guaranteed access to care for everyone in all cases, not just in emergencies, and reminded primary care physicians that tackling diseases such as hypertension, diabetes, and obesity falls on them. In order to prevent overpopulation of nursing home that can lead to rapid spread of infections like COVID, Katz suggested designing alternatives to nursing homes for seniors and the disabled.
"COVID has brought into base relief the social injustices in our country," Katz highlighted, "We have to use this [pandemic] as our platform as physicians to fight for social justice."
Members of the seminar audience questioned Katz on how planning will be adjusted for future waves of the COVID-19 pandemic. Katz stated that he does not believe that a second wave of COVID-19 will ever be like the initial wave, and that we are now prepared with better testing capabilities and treatments. In the event of another wave of the pandemic, Katz explained that the NYC Health + Hospitals system plans to first fill the ICUs at each hospital, and then designate their trauma centers as places to transfer COVID patients if the ICUs become full. They will utilize these trauma centers, which have larger capacities and more staff, before opening additional wards at the hospitals.
Katz is an elected member of the National Academy of Sciences and serves as deputy editor of JAMA Internal Medicine. He was named one of Modern Healthcare's 100 Most Influential People in Healthcare of 2019 and was the recipient of the Los Angeles County Medical Association 2015 Healthcare Champion of the Year.
"We hit the nail on the head this year," Ridley Watts Professor of Radiology and department head Barbara J. McNeil, MD, PhD, said of Katz's lecture, "Nothing could be more important or devastatingly essential to all of us than a talk related to how we take care of COVID patients and what the public system does. "
On the 50th anniversary of his graduation from Harvard Law School, Marshall J. Seidman provided the department of health care policy with an endowment to be utilized for work and research aimed at improving health policy at the federal and state levels.  In addition to supporting department research, the endowment developed this annual university-wide lecture series.
Past Marshall J. Seidman Lecture Series speakers include former United States Secretary of Health and Human Services Kathleen Sebelius, MPH, Resident Fellow at the AmericanEnterpriseInstitute and 23rd Commissioner of the U.S. Food and Drug Administration Scott Gottlieb, MD, and Provost of Harvard University and Mallinckrodt Professor of Health Care Policy Alan M. Garber, PhD.
A recording of this lecture can be viewed here.