Huskamp & Layton Receive Endowed Professorships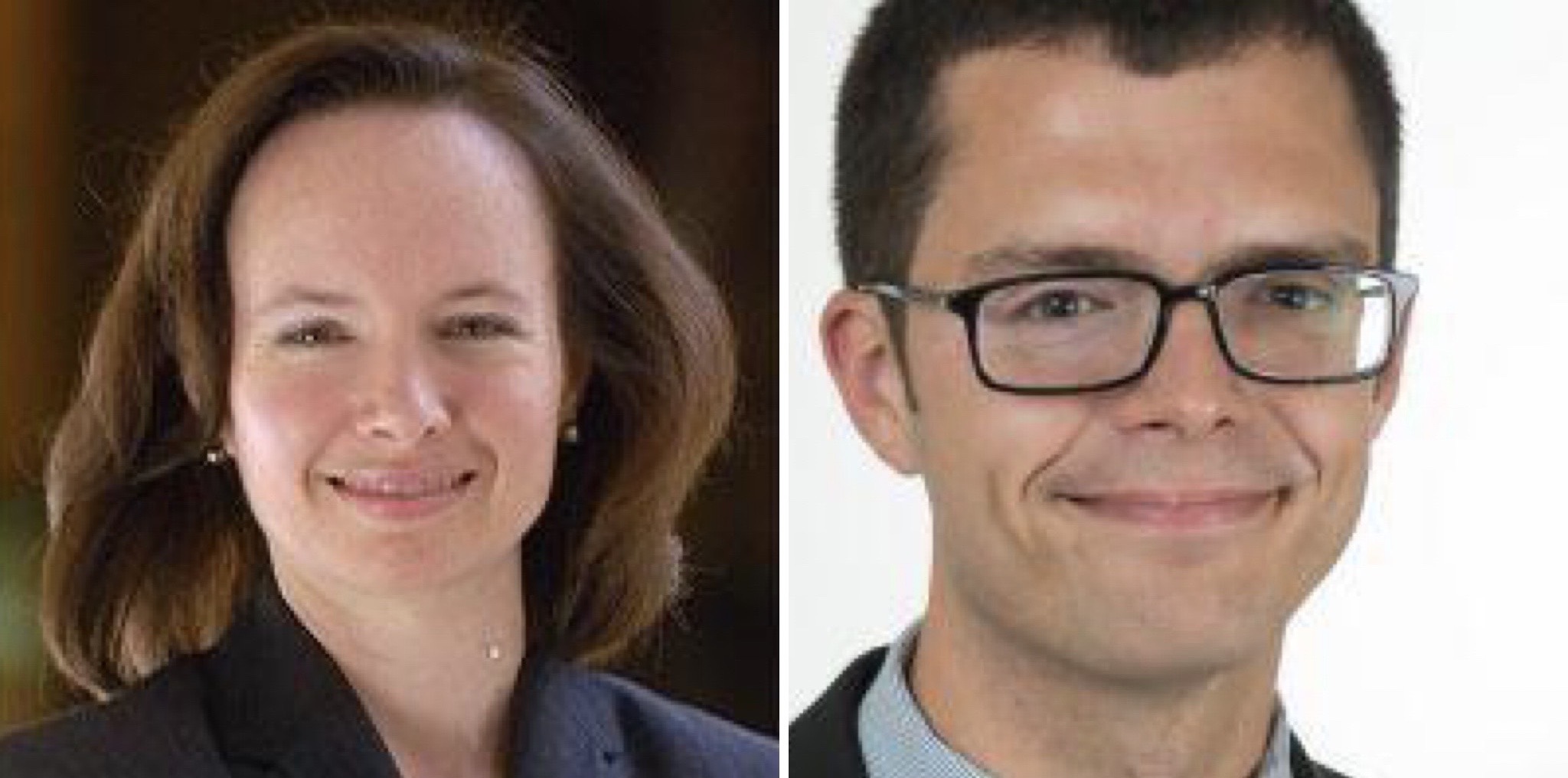 Harvard University has bestowed two endowed chairs on department of health care policy professors. Timothy J. Layton, PhD, has been named the 30th Anniversary Associate Professor of Health Care Policy and Haiden A. Huskamp, PhD, has been named the Henry J. Kaiser Professor of Health Care Policy.
The Henry J. Kaiser Professorship is given to support a "distinguished faculty member with interests and expertise in the subject of health care administration and management" at Harvard University. Huskamp was chosen to receive this endowment for her commitment to preparing future medical leaders through her expertise on the effects of pharmacy management tools used to control drug costs on drug utilization, cost, and quality of care, and ground-breaking and wide-ranging studies of end-of-life care.
Huskamp's primary research interests are mental health and substance use disorder policy, prescription drug policy, and the financing and utilization of end-of-life care services. The co-director of the Brandeis/Harvard NIDA Center to Improve System Performance of Substance Use Disorder Treatment, Huskamp has received multiple grants from the National Institute of Mental Health and from the National Institute on Drug Abuse to examine adoption and use of new mental health and addiction treatments.
Huskamp received the Robert Wood Johnson Foundation Investigator Award in Health Policy Research in 2006, and in 2017 was awarded the Harvard Medical School Barbara J. McNeil Service Award. She has served on several National Academy of Medicine committees, including the Committee on Developing Evidence-Based Standards for Psychosocial Interventions for Mental Disorders, the Committee on Accelerating Rare Diseases Research and Orphan Products Development, the Committee on Care for Children Who Die and Their Families, and most recently the Roundtable on Quality Care for People with Serious Illness. Huskamp received her bachelor's of arts degree in public policy from Duke University, and a PhD in health policy from Harvard University.
The 30th Anniversary Professorship was established in 2018 to celebrate the 30th anniversary of the department of health care policy. Layton was appointed to this chair in recognition of his broadly based research on insurance in the United States, particularly Medicaid, and his strong educational commitment to students across the university.
Layton's work uses economic models of health insurer behavior to design payment systems that combat inefficiencies caused by adverse selection. His various projects focus on problems with existing payment systems, consumer choice in state and federal Marketplaces, and Medicaid Managed Care. More recently, Layton and his collaborators have been studying the economics of public health insurance programs for low-income families. This work has focused on the role of private plans in the U.S. Medicaid program, how state Medicaid programs differ from each other in their effects on spending and health outcomes, how limited access to cash affects the consumption of healthcare in low-income households, and how choice frictions impede take-up of social programs and lead consumers to end up in health plans that are poor matches for their needs.
A graduate of Brigham Young University with bachelor's degrees in Economics and Political Science, Layton received his PhD in Economics from Boston University and was a National Institute of Mental Health postdoctoral fellow in the department of health care policy at Harvard Medical School. In 2017, he was named a Faculty Research Fellow at the National Bureau of Economic Research and has twice received the Mark A. Satterthwaite Award for Outstanding Research in Healthcare Markets from the Kellogg School of Management at Northwestern University.